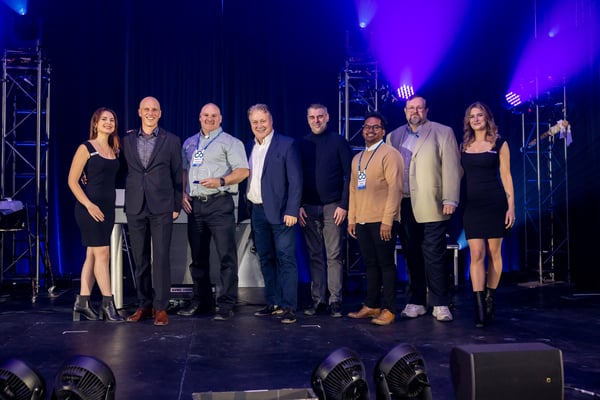 The ITCloud Altitude 2022 event took place on November 19 and 20 in Laval. This is the Francophone event of the year for IT companies in Canada. Forgestik is very proud to have been selected as one of the two finalists in the Partner of the Year 2022 - Microsoft Azure section among French-speaking partners. We received an award for this, due to the large number of customers we were able to help using Microsoft Azure. This was also made possible by the AZ-104: Microsoft Azure Administration certification held by our resources.
Forgestik is an Elite Partner of ITCloud, a distributor of cloud solutions for Microsoft products in particular. This is the highest level of partnership. Forgestik's IT division attended training, certifications and conferences, in addition to meeting the various exhibitors. This is only one way the team uses to keep its knowledge up to date and be on the lookout for new developments.
We are already looking forward to the next event! See you in 2023.