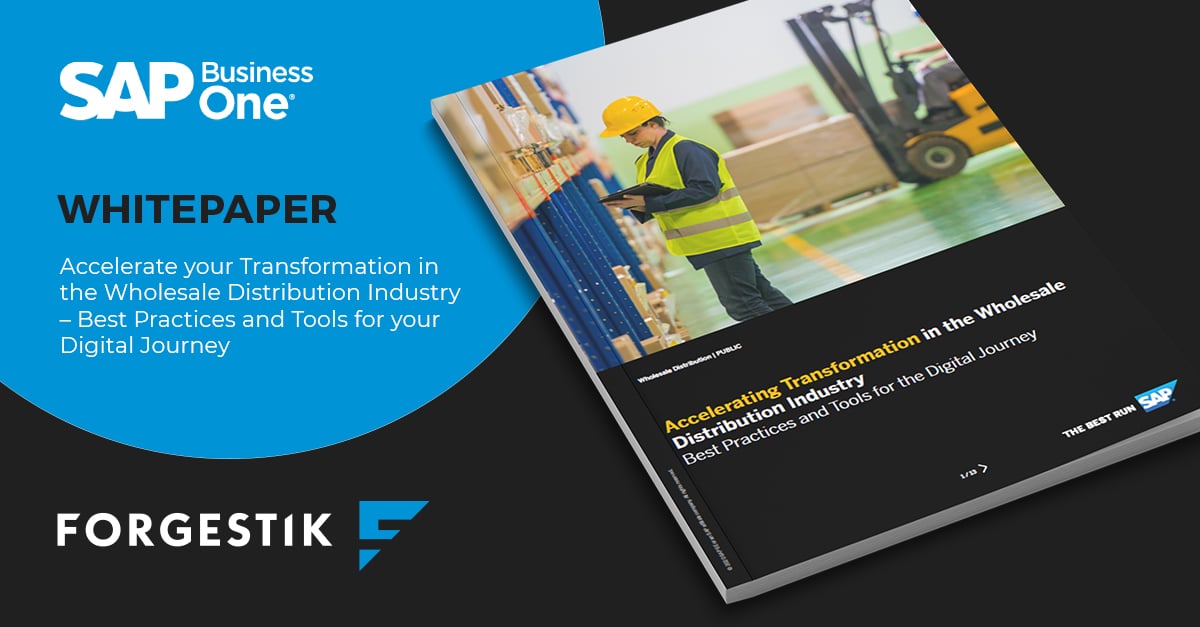 Accelerate the transition of your wholesale distribution business to an intelligent enterprise with SAP Business One.
Highly efficient operations are essential to the survival of wholesale distributors. Reimagining a distributor's operation requires guts, determination, and a comprehensive technology platform.
Creating a future of profitable growth is based on sound practices as well as a business model supported by a digital landscape with an intelligent enterprise resource planning (ERP) software at its core.
Download the SAP whitepaper, accelerate your digital transformation and set the foundation for profitable growth today.